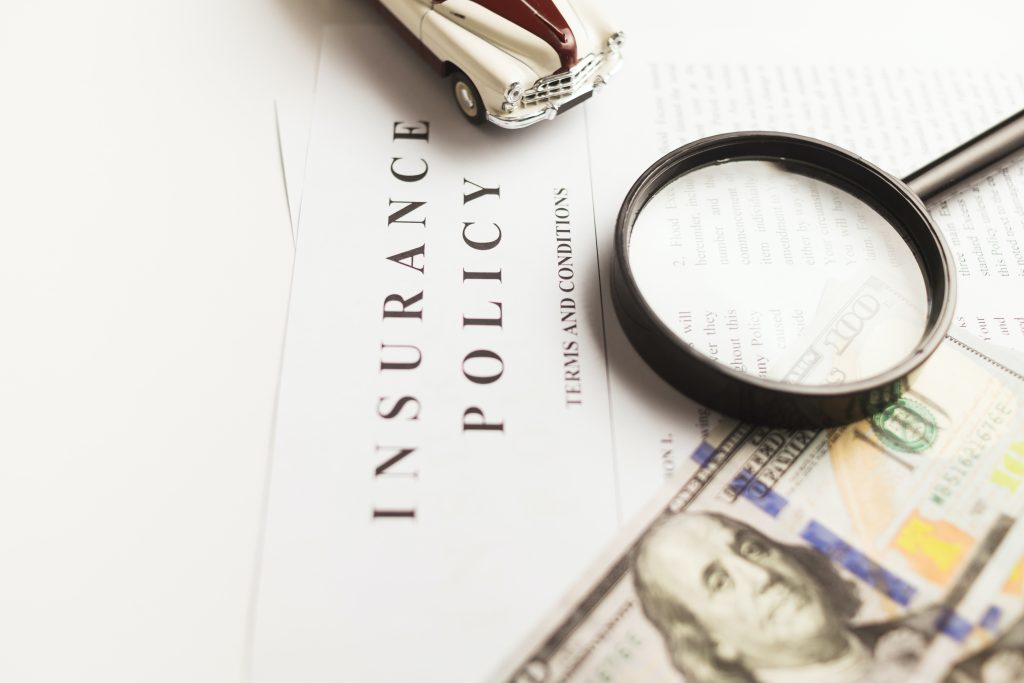 When it comes to driving in the state of Florida, having the right auto insurance
coverage is of the utmost importance. Not only is it a legal requirement, but it
also provides financial protection in the event of an accident.

This guide to car insurance in Florida will give you a comprehensive understanding of our state's auto insurance requirements, as well as the different types of coverage options available. By the end of this guide, you will have the information you need to make informed decisions about your auto insurance coverage and choose a policy that meets your specific needs. In this guide to auto insurance in Florida, we will cover topics such as what car insurance is required in Florida, the different types of coverage, and tips for finding the right policy.
What Car Insurance is Required in Florida?
Florida is a "no-fault" state, so all drivers must carry certain minimum levels of
insurance coverage. The minimum coverage amounts are as follows:
$10,000 in Personal Injury Protection (PIP)
$10,000 in Property Damage Liability (PDL)
What Does "No-Fault" Liability Mean?
In Florida, all vehicle owners are required to have what is known as no-fault
insurance, also referred to as Personal Injury Protection (PIP). This type of auto
insurance provides coverage for medical costs and lost wages resulting from a
car accident, regardless of the age of the vehicle or the length of time you have
lived in the state.
No-fault insurance offers protection for medical expenses such as hospital bills,
doctor visits, and other treatments related to the accident. It also covers lost
wages if you are unable to work due to your injuries. Additionally, PIP provides
compensation in the case of death or disability caused by an automobile
accident.
How No-Fault Insurance Works in Florida
In Florida, no-fault car insurance is an essential component of every driver's auto
insurance policy. In the event of an automobile accident, your no-fault coverage
will activate, providing coverage for medical expenses and lost wages up to the
limits of your policy.

One of the key benefits of no-fault insurance is that it protects you from lawsuits
that may arise from the accident. Even if you are found to be at fault for the
accident, your no-fault insurance will still provide coverage for medical expenses
and lost wages without requiring you to pay any additional costs out of pocket,
up to the limits of your policy.
Understanding Different Types of Coverage Options
In addition to the minimum amounts, drivers should consider additional
coverages such as Comprehensive, Collision, and Uninsured/Underinsured
Motorist Coverage (UM). These coverages provide additional financial protection
in the event of an accident or theft.

● Comprehensive. Comprehensive coverage protects from damages
resulting from fire, vandalism, weather-related incidents, and theft.
● Collision. Collision coverage pays for repairs to your vehicle if you are
involved in an accident with another vehicle or object, regardless of who is
at fault.
● Uninsured/Underinsured Motorist Coverage (UM). UM protects you if you
are involved in an accident with a driver who does not have car insurance
or does not have enough coverage to cover the costs of the accident.
Tips for Finding The Right Auto Insurance Policy
When it comes to finding the right auto insurance policy, there is no
one-size-fits-all solution. Every driver has different needs and budget
considerations. Here are some tips to help you find the right policy for your
situation:
Compare insurance companies. An independent agent can provide you with
quotes from multiple insurance companies ensuring that you get the best price
and coverage.
Know your coverage needs. Understand what types of coverage you need and
how much coverage is appropriate for your vehicle and lifestyle.
Understand your deductibles. Deductibles are the amount of money you will
have to pay out of pocket before your insurance kicks in. Make sure you
understand what the deductibles are for each policy and choose one that fits
your budget.
Ask about discounts. Many insurers offer discounts for safe drivers, good
students, and other factors.
By taking the time to understand your coverage needs, compare insurance
companies, and ask questions, you can find an auto insurance policy that suits
your budget and provides you with the protection you need.
What Auto Insurance Companies are Available in Florida?
There is a wide range of auto insurance companies that serve the state of
Florida. Each company offers different types of coverage and varying levels of
discounts. Working with an independent insurance agent gives you access to
multiple companies and a wide range of products. This ensures that you have the
right coverage today and allows you to switch to another company if your needs
change in the future. Independent agents serve their policyholders and ensure
that their best interest is the top priority.