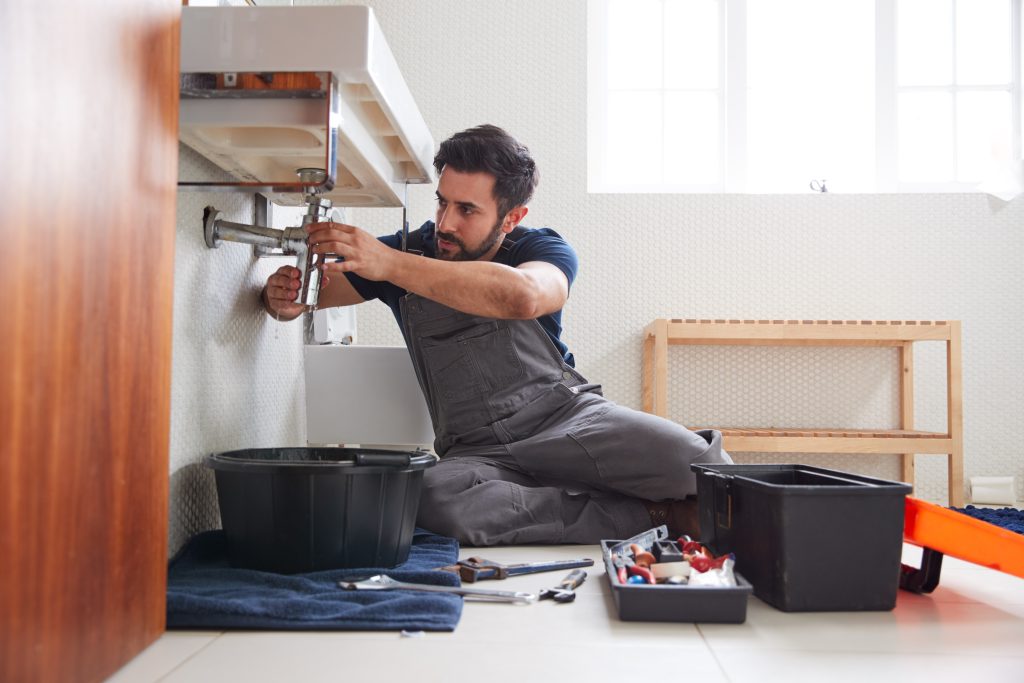 The sight of water coming from places it shouldn't can induce an immediate sense of panic and frustration at the same time. Whether it's a small water leak from a faucet or a burst pipe flooding your home, the damage caused by water can be significant and costly to repair.
Bathroom water leaks can cause serious damage to your home and belongings, yet many homeowners are unaware if their insurance policy covers bathroom water leak repairs or not. With the right coverage, bathroom leaks can be fixed quickly and without breaking the bank.
In this article, we'll explore bathroom water leak insurance, the different types of coverage available for bathroom leaks, and answer the question of does homeowners insurance cover water leaks. We will also provide useful tips on how to save money on bathroom water leak repairs when dealing with an insurance company.
Insurance Coverage for Bathroom Water Leaks
When it comes to bathroom water leak insurance claims, there are two main types of coverage that homeowners should be aware of property damage and liability.
Property Damage: Your property damage insurance coverage will cover direct damage caused by leaks, such as wall and floor repairs or replacements.
Liability Insurance: Your liability coverage covers any associated costs if bathroom leaks cause third-party injury or property damage.
Does Homeowners Insurance Cover Water leaks?
The answer depends on the type and scope of the bathroom water leak and the policy's coverage limits. Generally speaking, most standard policies will offer coverage for bathroom water leak insurance claims, but there may be exceptions or exclusions depending on your provider and plan. It's important to read the fine print and understand what is covered so you know exactly what your bathroom water leak insurance covers.
How to Save Money on Bathroom Water Leak Repairs
When dealing with bathroom water leaks and insurance companies, there are a few tips that homeowners should keep in mind. It's important to document all repair costs associated with a bathroom leak insurance claim and keep any receipts or invoices. Make sure to involve your insurance company at the earliest stage of bathroom leak repairs as this will help speed up the process. Finally, be sure to get multiple quotes and shop around for the best service provider—this can save you money in the long run.
Review Your Policy
If you are a homeowner in Florida, it's essential to review your insurance coverage to ensure you have the protection you need in case of unexpected events. At Reliant, we understand the importance of having the right insurance coverage for your needs. We can help you navigate the complexities of homeowners insurance. We can guide you through reviewing your policy and discussing how water leaks would be covered in case of an event. For example, most policies provide coverage for sudden and unintentional incidents caused by a broken or burst pipe, but they may not cover mold damage that results from water leaks. By working with Reliant, you can have peace of mind knowing that you have the right coverage in place and are prepared for the unexpected. Contact us today to learn more about how we can help you review and optimize your homeowner's insurance policy.