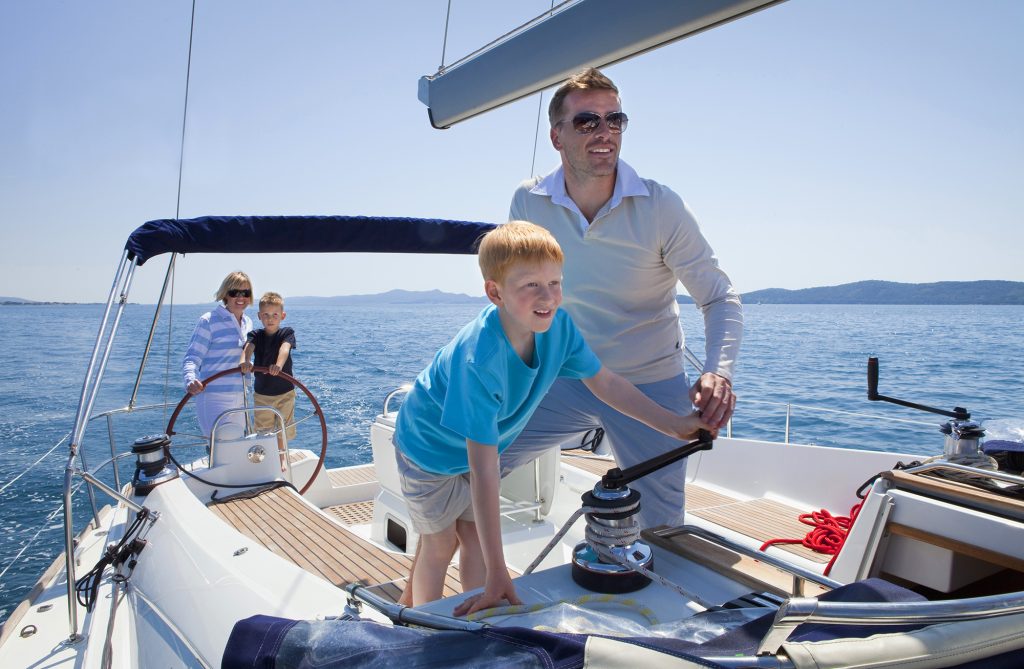 There's something truly magical about spending quality time with your family on the water. From the exhilarating waves to the warm sunshine, boating adventures create cherished memories that last a lifetime. In this article, we'll explore the essential ingredients for a fantastic boat day, sharing must-have items that will ensure a day filled with laughter, excitement, and unforgettable experiences. Additionally, we will look into the importance of boat insurance in Florida, including insights on boat insurance in Palm Harbor and the state's requirements, so you can navigate the waters with peace of mind.
Boat Day Essentials: Fun Things to Bring on Your Boating Adventures 
Nothing sets the stage for a fantastic boat day like having the right boat day essentials on board. Here are some must-have items to make your day on the water even more enjoyable:
Sunscreen: Protect your family from harmful UV rays with broad-spectrum sunscreen.
Water Toys: Bring along water toys, such as inflatable tubes or water skis, to add excitement and adventure to your boating experience.
Snacks and Refreshments: Pack a cooler filled with refreshing drinks, healthy snacks, and sandwiches to keep everyone energized throughout the day.
Water Safety Gear: Ensure the safety of your family by having life jackets, flotation devices, and a first aid kit readily available.
Entertainment Options: Keep everyone entertained with games, cards, or a portable music player to set the mood for a fun-filled day on the water.
Navigating Florida Boat Insurance in Palm Harbor
While the focus of a boating adventure is on fun and relaxation, it's essential to consider boat insurance for protection and peace of mind. In Palm Harbor, having the right boat insurance coverage is crucial. Whether you own a small pleasure boat, a fishing vessel, or a luxurious yacht, boat insurance provides financial protection against accidents, theft, and property damage.
Boat Insurance in Palm Harbor: Finding the Right Coverage
When it comes to boat insurance in Palm Harbor, finding the right coverage requires careful consideration. Factors such as liability coverage, property damage coverage, and medical payments coverage should be evaluated to ensure comprehensive protection. Working with an experienced insurance agency like Reliant Insurance Services can help you navigate the complexities of boat insurance and find the coverage that suits your specific needs.
Do You Need Boat Insurance in Florida?
While boat insurance may not be legally required in Florida, it's strongly recommended. Having boat insurance offers peace of mind by safeguarding your investment and protecting you from unexpected financial burdens. Boat insurance provides coverage for liability in case of accidents, damage to your vessel, theft, and even protection against natural disasters.
Florida Boat Insurance Requirements
Although boat insurance may not be mandated by law in Florida, there are minimum requirements for certain situations. For example, if you have a boat loan or lease, the lender may require you to carry boat insurance. Additionally, marinas and docking facilities may also require proof of insurance before allowing you to moor your boat. It's important to understand and comply with these requirements to ensure peace of mind while enjoying your boating adventures.
Reliant Insurance Services: Your Partner for Boat Insurance in Palm Harbor and Beyond
Creating memorable boating adventures with your family involves both fun and responsibility. By packing the right essentials for a boat day and considering boat insurance in Florida, you can fully enjoy your time on the water while protecting your loved ones and your investment. At Reliant Insurance Services, we understand the importance of safeguarding your boat and ensuring your peace of mind. With our experienced team by your side, we can guide you through the process of finding the right boat insurance coverage for your specific needs, whether you're in Palm Harbor or beyond.
To learn more about our comprehensive boat insurance options and how we can assist you, contact us today. Let us be your trusted partner as you embark on a journey of family fun on the water. We will help you gain the peace of mind that comes with having the right insurance coverage. Get ready to create memories that will be cherished for a lifetime as you explore the wonders of boating in Florida with your loved ones!