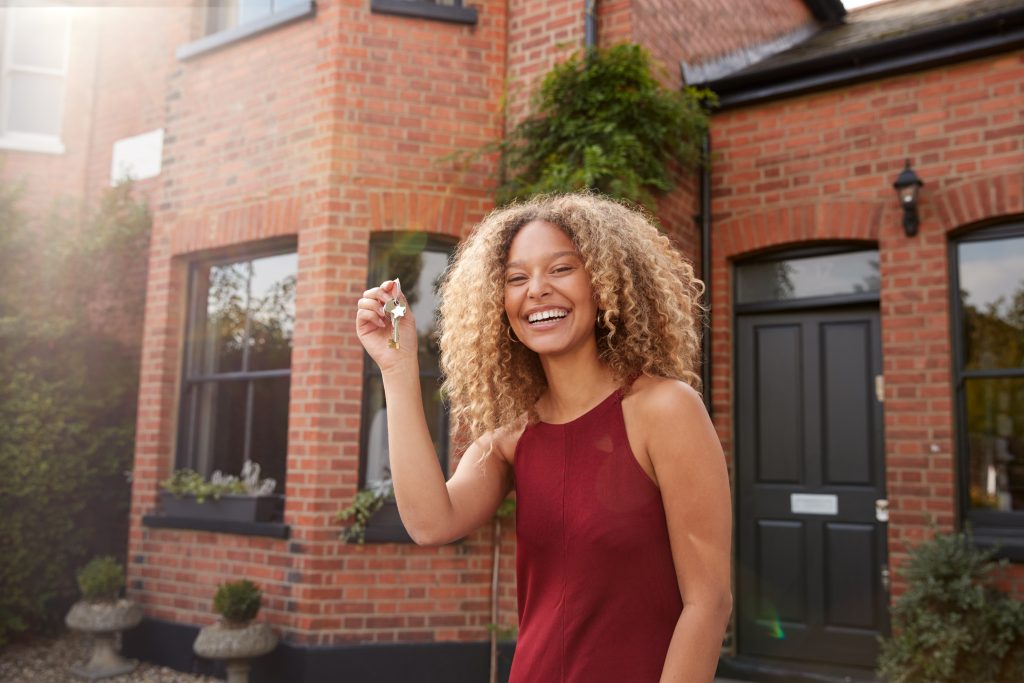 Are you a first-time homebuyer in Palm Harbor? Congratulations! Buying your first home is an exciting milestone, but it can also be a stressful experience. You may be feeling a mix of emotions – excitement and fear being the most common. We understand that navigating the path to homeownership can be overwhelming, but we're here to help.
In this article, we'll guide you through the steps to buy your first home and provide tips for finding the right first time buyer home insurance in Palm Harbor. We want to make sure that not only is the purchase of your first home a cause for celebration but that you have the peace of mind of knowing your investment is protected. So, let's get started.
Step 1: Determine Your Budget
One of the first things to consider when buying your first home is your budget. You need to determine how much you can afford for a down payment and monthly mortgage payments. It is also essential to factor in other expenses such as closing costs and property taxes. By doing this, you will have a clear idea of how much you can afford to spend on a home and what type of insurance policy you can afford.
Step 2: Find a Real Estate Agent
A real estate agent can help you navigate the complicated process of buying your first home. Look for an agent who specializes in working with first-time homebuyers. Ask friends and family for referrals or research online. A good real estate agent can help you find homes that meet your needs and budget, as well as negotiate a fair price for the property you want.
Step 3: Get Pre-Approved for a Mortgage
Getting pre-approved for a mortgage is a crucial step in the home buying process. It helps you understand how much you can afford to spend on a home. You'll need to provide documentation of your income, assets, and debts. Once you are pre-approved, you can start looking for homes that fit your budget.
Step 4: Search for Your Dream Home
Once you have your budget and mortgage pre-approval in hand, it's time to start searching for your dream home. You can look online and attend open houses. Work with your real estate agent to find homes that meet your needs and budget.
Step 5: Make an Offer and Close the Deal
When you find your dream home, work with your real estate agent to make an offer. Once your offer is accepted, you'll need to finalize your mortgage and purchase home insurance. Having first-time buyer home insurance is essential to protecting your investment in your new home.
Understanding First-Time Home Insurance
First-time home insurance is an insurance policy that is tailored specifically for individuals buying homeowners insurance for the first time. It is designed to protect your investment in case of unexpected events such as natural disasters, theft, or other perils. It is important to consider your coverage needs and budget before selecting a policy. With different options available, it is essential to review and assess the coverage types, costs, and deductibles before making a decision.
Factors That Affect First-Time Home Insurance Rates
Several factors affect first-time home insurance rates in Palm Harbor. The location of your home can impact your insurance rates. For example, if you live in an area prone to hurricanes or flooding, you may pay higher premiums. The age and condition of your home can also affect your insurance rates. Newer homes or homes that have been recently renovated may have lower rates. The amount of your deductible can also affect your premiums, as well as your credit score.
Tips for Buying First-Time Buyer Home Insurance in Palm Harbor
When it comes to purchasing first-time buyer home insurance, there are a few tips to keep in mind. Use an independent insurance agent who will shop around and compare rates from different insurance companies. Ask about discounts for things like having a home security system or multiple policies with the same insurance company. Finally, be sure to understand your coverage needs and budget before selecting a policy.
Get Coverage Today
Are you looking for home insurance in Palm Harbor? We love to help first-time homeowners who are buying homeowners insurance. At Reliant Insurance Services, we are an independent insurance agency which means that we have the ability to search for the best coverage and price options from multiple insurance providers to find the right policy to meet your unique needs and budget. We'll work with you to assess your coverage needs and provide guidance on selecting the right policy for you. Don't leave the protection of your new investment to chance – let us help you navigate the world of home insurance and find the perfect policy for you. Contact us today to get started!