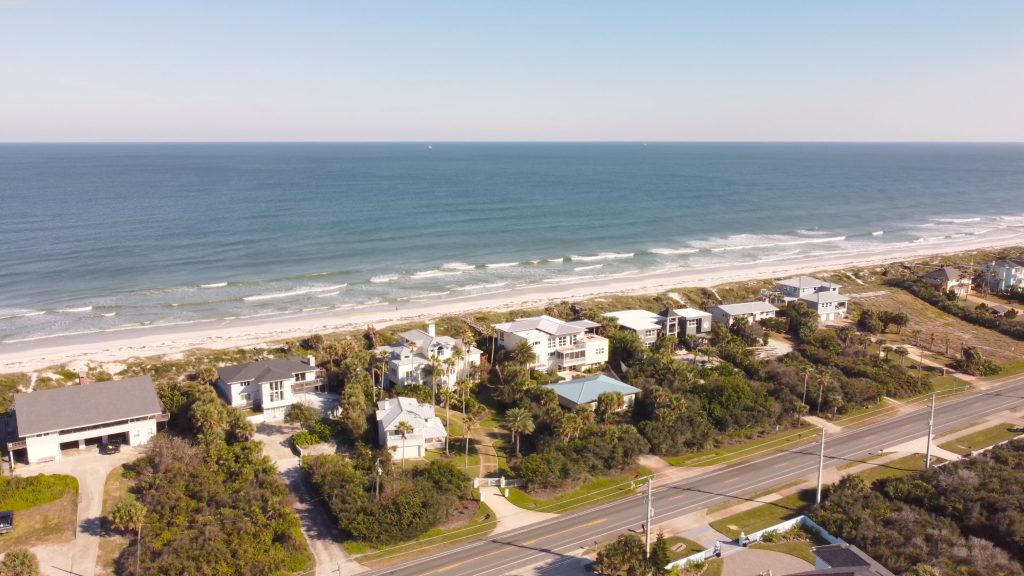 Florida's luxurious homes, ranging from beachfront mansions to high-end penthouses, attract affluent buyers from around the world. With unique features such as private beaches and state-of-the-art security systems, these properties are priced at over $1 million. However, owning a high-value home comes with its unique challenges, including finding the right insurance coverage. Standard policies may not provide adequate protection, leaving them vulnerable to risks such as natural disasters, theft, and liability claims. A high-value insurance policy offers specialized coverage options and higher limits, providing peace of mind for homeowners.
In this blog, we'll explore the benefits of insuring your high-value home and provide tips on finding the best Florida homeowners insurance companies for your needs.
Why Should You Insure Your Property With a High-Value Policy?
High-value home insurance policies go beyond what regular homeowners insurance typically provides and offer more comprehensive coverage for luxury homes and their contents. They cover expensive items like jewelry, antiques, artwork, musical instruments, and personal collections that may not be included in traditional policies. High-value homeowners insurance policies also offer coverage for additional living expenses that you may incur if your home is damaged and you need to temporarily live elsewhere while it's being repaired.
These specialized policies typically have higher premiums, but they offer extended protection that may be necessary for expensive homes. Investing in a high-value policy can give you peace of mind knowing that your property is adequately protected in the event of an unexpected loss or damage.
Qualities to Look for in High-Value Insurance Companies
Choosing the right Florida homeowners insurance company for your high-value home is crucial to ensure that you have adequate coverage and protection. When looking for the best home insurance in Florida for high-value homes, there are several factors to consider. First, it's essential to choose an insurance company with strong financial stability and a proven track record of paying claims. Independent rating agencies such as A.M. Best and Standard & Poor's can provide insight into the company's financial ratings and stability.
High-value homes also require specialized coverage options beyond standard policies. Look for insurance companies that offer comprehensive coverage options such as extended replacement cost coverage. Finally, make sure that the company you choose has experience in insuring high-value homes. Choose insurance companies that have a proven track record of providing quality coverage and service.
How to Find the Best Rates When Looking for Florida Home Insurance
Finding the best rates for high value homeowners insurance in Florida requires some research and comparison shopping. Here are some tips to help you find the best rates:
Shop Around: Don't settle for the first insurance company you come across. Shop around and compare Florida home insurance rates and coverage options from multiple insurance companies to find the best deal.
Bundle Your Policies: You may be able to save money by bundling your homeowners' insurance policy with other insurance policies, such as auto or life insurance. Many insurance companies offer discounts for bundling policies.
Improve Your Home's Security: Installing security features such as burglar alarms, smoke detectors, and deadbolts can help lower your insurance rates.
Maintain Good Credit: Insurance companies often consider credit scores when determining rates. Maintaining good credit can help lower your insurance rates.
Work with an Independent Insurance Agent: An independent insurance agent can provide unbiased advice and personalized service to help you find the best policy for your high-value home. They have access to multiple insurance companies and can help you compare Florida home insurance rates and coverage options to find the best deal.
The Benefits of Working with an Independent Insurance Agent
Homeowners of high-value homes in Florida have unique needs and require the very best insurance coverage to ensure their properties are adequately protected. When choosing a Florida homeowners insurance company following the tips above will help you find the best home insurance in Florida for your high-value home.
At Reliant, our experienced agents specialize in providing insurance coverage for high-value homes and understand the unique needs of homeowners in Florida. We are committed to helping you find the best coverage options at the most competitive rates, providing peace of mind knowing that your valuable assets are protected. Contact us today to learn more about our high-value homeowner's insurance policies and how we can help you get the coverage you need.